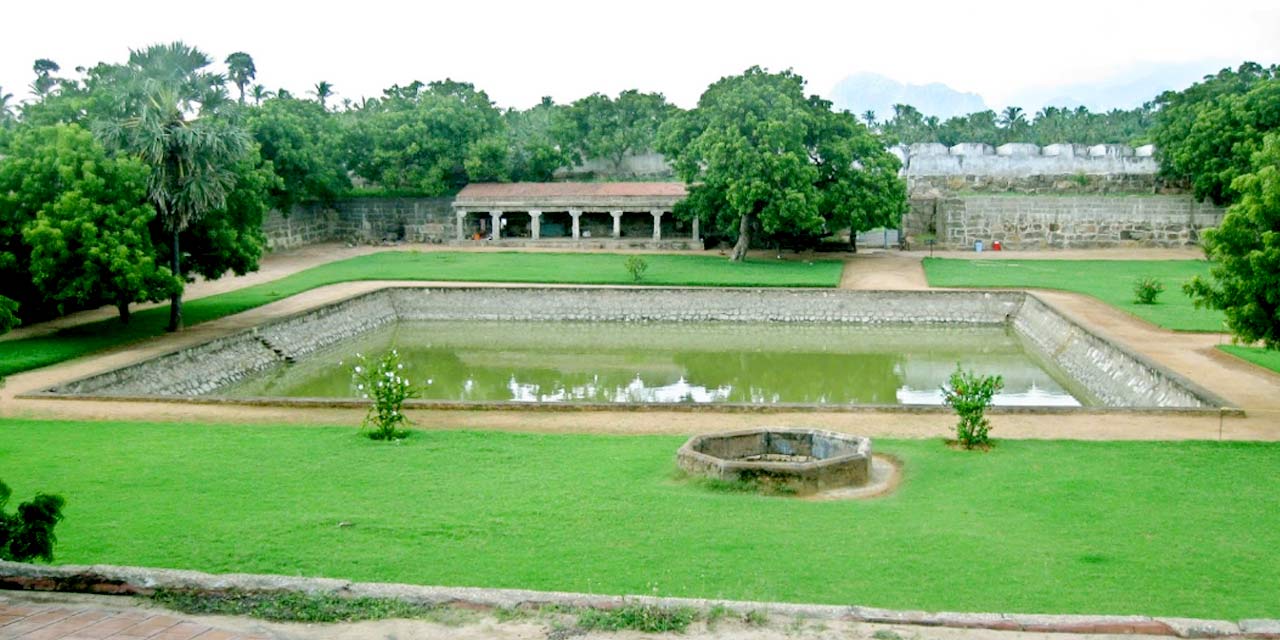 Vattakottai Fort Kanyakumari Entry Fee
Vattakottai Fort Kanyakumari Phone
---
Rating:
| 4/5 stars
Based on total 59 reviews
Vattakottai Fort Kanyakumari Address: Vattakkottai , Tamil Nadu, 629401, India
---
A coastal fort, Vattakottai Fort is built in 18th century during the reign of Travancore kingdom. It is undeniably one of the popular sightseeing places in Kanyakumari. Constructed for the purpose of coastal defense, this fort was the last seaside fort that was built by Travancore kingdom. It was under supervision of Captain Eustachius De Lannoy, during the rule of Travancore King Marthanda Varma (1729- 1758) this fort was built.
Vattakottai Fort has been declared as protected site and come under the administration of Indian archaeological department. It has been restored and developed as a tourist attraction.
Its magnificent architecture and historical importance is worth exploring when on a Kanyakumari tour. Another striking aspect that you will come across during your visit to this fort is the black sand beaches which are located nearby.
The mesmerizing view from the fort is another reason why you should plan a visit to Vattakottai Fort. The view of vast spread of serene ocean on one side and the mystical Western Ghats on the other side is undoubtedly hypnotizing, making your visit to the fort worth remembering.
Architecture of Vattakottai Fort
Contrary to the name, Vattakottai fort, which means circular fort; the shape of this fort is rectangular. This rectangular shaped fort is spread across an area of around 3.5 acres of land. The fort is surrounded by majestic walls of 25-26 feet height. The front walls of the fort have a thickness of around 29 feet, while on the side thickness is around 18 feet and at the back it is 6 feet.
Vattakottai Fort, presenting an impressive architecture, within its strong walls has watch towers, weapon rooms, and many other sections to explore and admire. It is constructed of granite blocks. The walls of the fort are carved with motifs of fish. The fish motif was extensively used by Pandya Kingdom. As per various archaeologists, this fort must have been under the rule of Pandyas for some time.
It is also said that in earlier days one can clearly see Padmanabhapuram Palace from the top of Vattakottai Fort. There was also a secret path through a tunnel of around 4 feet wide, connecting Vattakottai Fort to Padmanabhapuram Palace. However, eventually the path was closed.
There is a small pond in the centre of the Fort, presenting an ideal location to sit and enjoy the view of the ocean in front. The raised parade ground of the fort is the best place to get a view of the surrounding area and the sea.
Timings and Entry Fee of Vattakottai fort
The opening timings of Vattakottai Fort are from 8 AM to 5 PM.
Reaching Vattakottai Fort, Kanyakumari
Vattakottai Fort is around 7km away Kanyakumari. It is located in the Agasteeswaram Taluk. Tourists can hire a cab for Kanyakumari, and reach the fort without any hassle. For those who want to travel by buses, there are also many buses that operate from Kanyakumari to Vattakottai.
Image Gallery of Vattakottai Fort, Kanyakumari
Location Map for Vattakottai Fort Kanyakumari